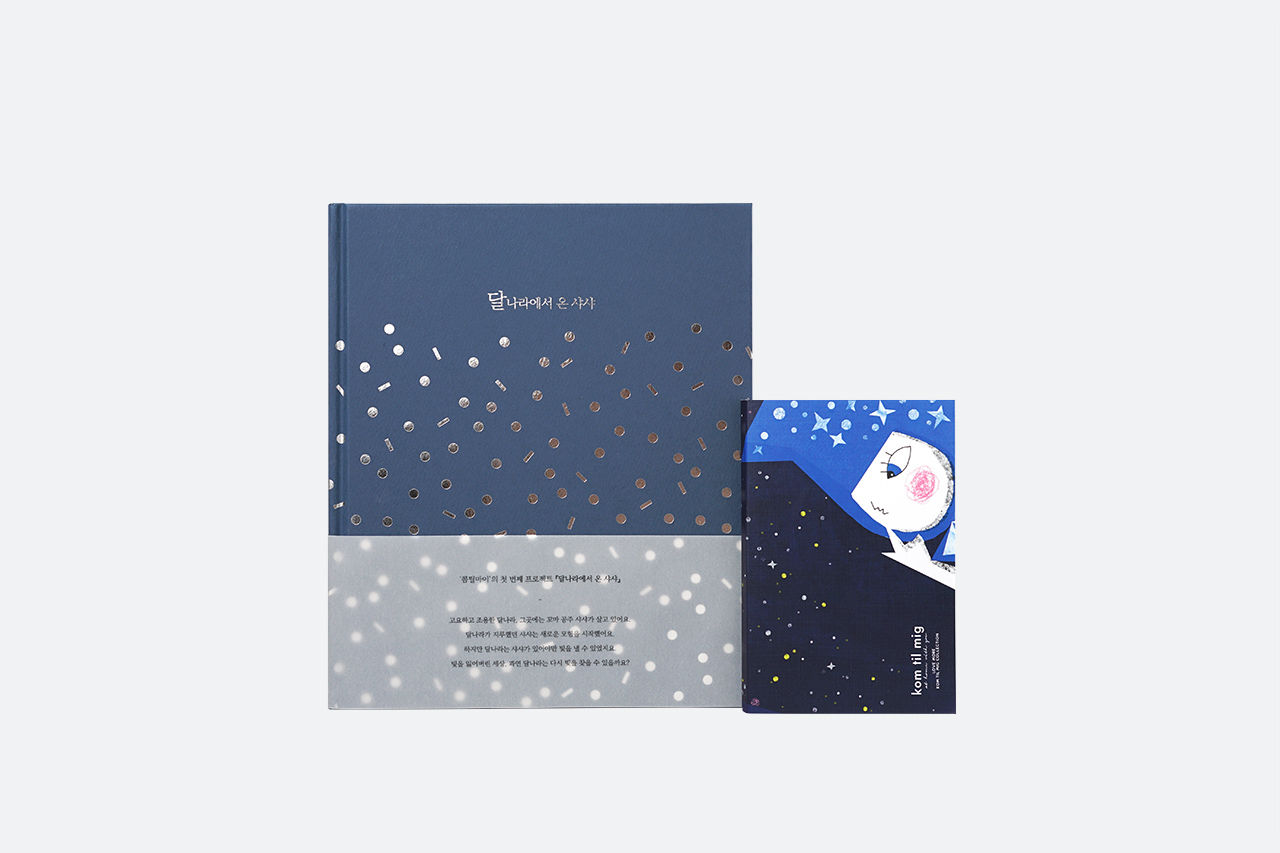 <Shasha from the Lunar World>
On the quiet and silent moon lives a little princess Sasha.
Bored of her life on the moon, Sasha takes on a new adventure.
But the moon can only be bright when Sasha is there. Will the moon restore the light it's lost?
'Shasha from the Lunar World' is an imaginary story unfolding around a curious princess Sasha, her animal friends and an army of witches.
All the animals working together for Sasha to safely return to the moon make readers smile.
A rabbit drawing stairs, a penguin freezing rainwater, a squirrel building a hill of acorns
and a range of episodes in the book convey such themes as love, collaboration, hope and laughter.
'Shasha from the Lunar World' invites you to a world of fantasy, where warm narratives join unique illustrations.